Show workflow details when opened
For each workflow, the user can view details such as the status, current step, work instructions, starter information and the latest execution time.
By default, this information is not immediately visible to the user, but instead clicks on the arrow in the top right to open it.
In most cases the tasks are self-explanatory or are described in more detail within the workflow.
However, there are use cases in which, for example, information about the current step should be displayed to every user immediately when he opens the workflow.
Actions:
On the first page of the editor under "Advanced Settings" activate the option "Always show workflow details".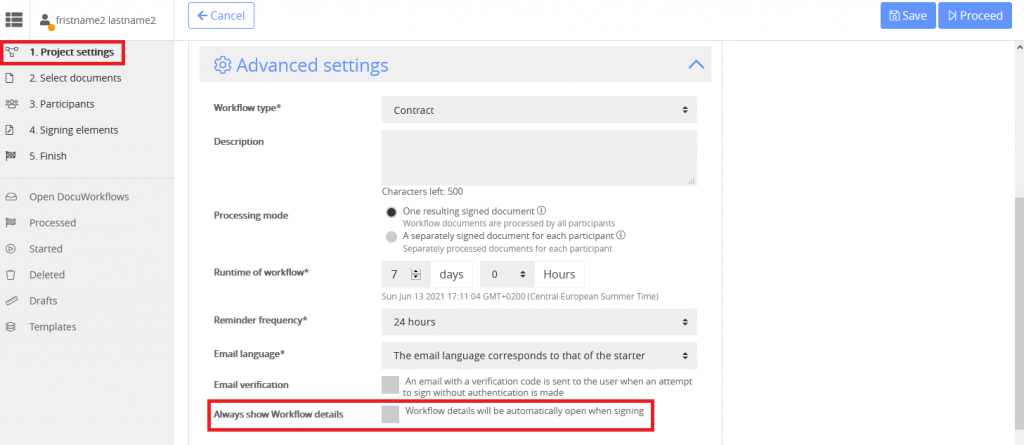 Now the details are immediately displayed to an processing user who opens the workflow.