How to create a workflow in SharePoint
To create a cloudplan workflow from SharePoint you need the free "Cloudplan Workflows for SharePoint" add-in from the Microsoft Appsource Store.
2. Follow the instructions in SharePoint and install the add-in
Creation of a workflow from SharePoint
---
Open the context menu for a file in SharePoint and select "Create cloudplan workflow".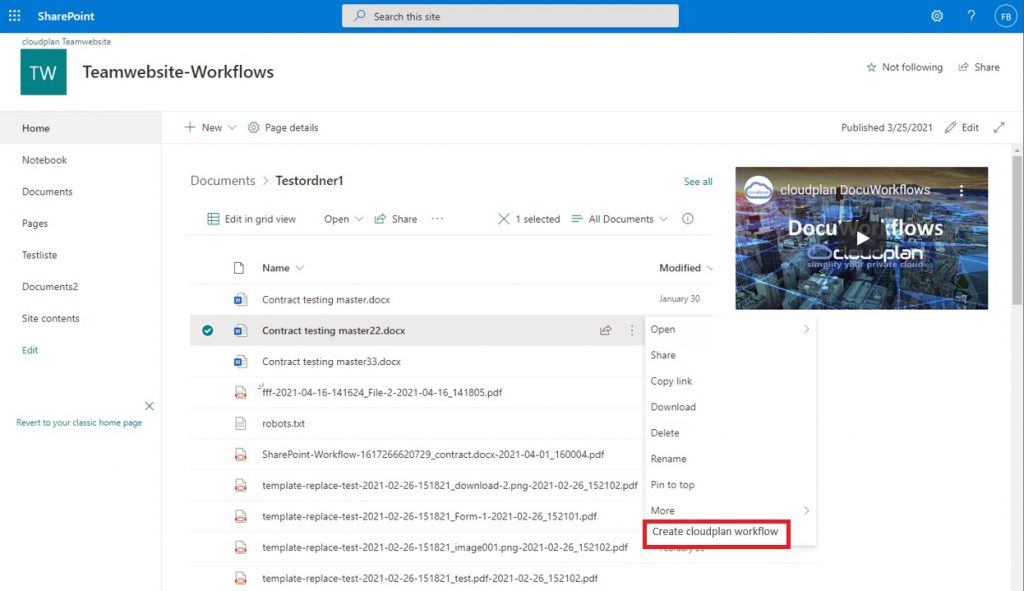 ---
.
---
2. Check the selection and click "Proceed".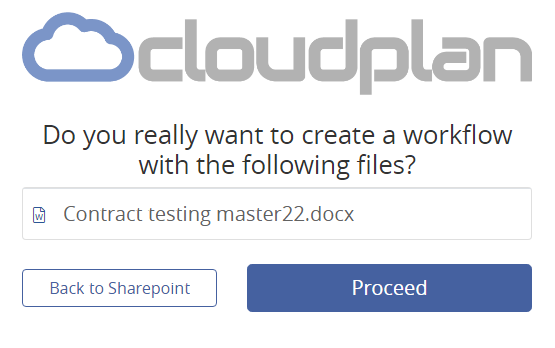 ---
3. The workflow editor opens. Please fill in the following content:
Workflow name
Message to the recipients
Destination folder for saving the finished workflow
If necessary, add further documents. You can also reload files directly from Sharepoint using the file selector
Select the participants in the workflow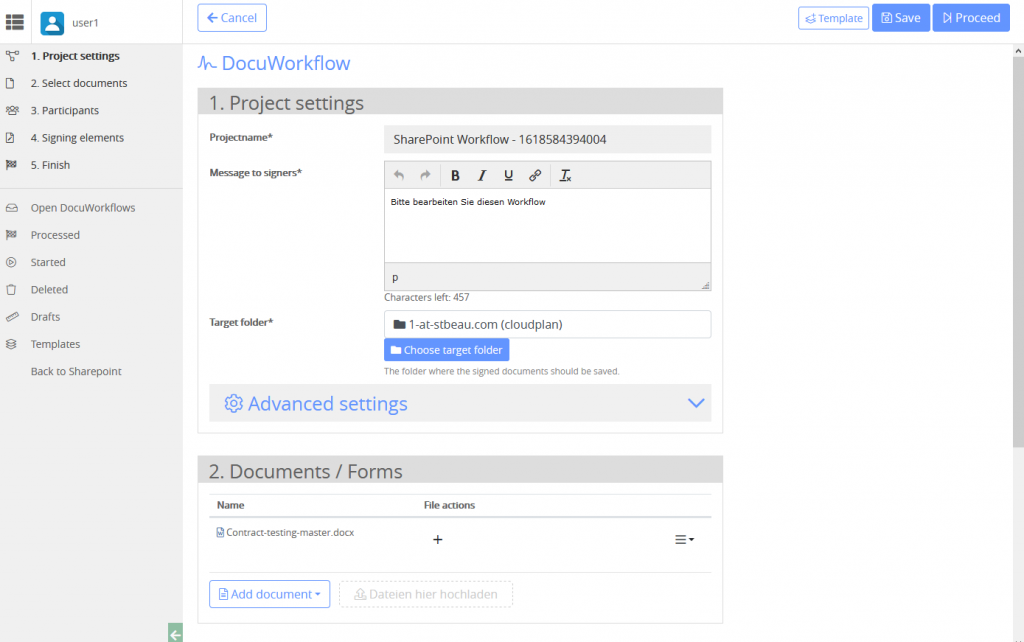 ---
4. Add the fields to be edited to the workflow using "drag & drop"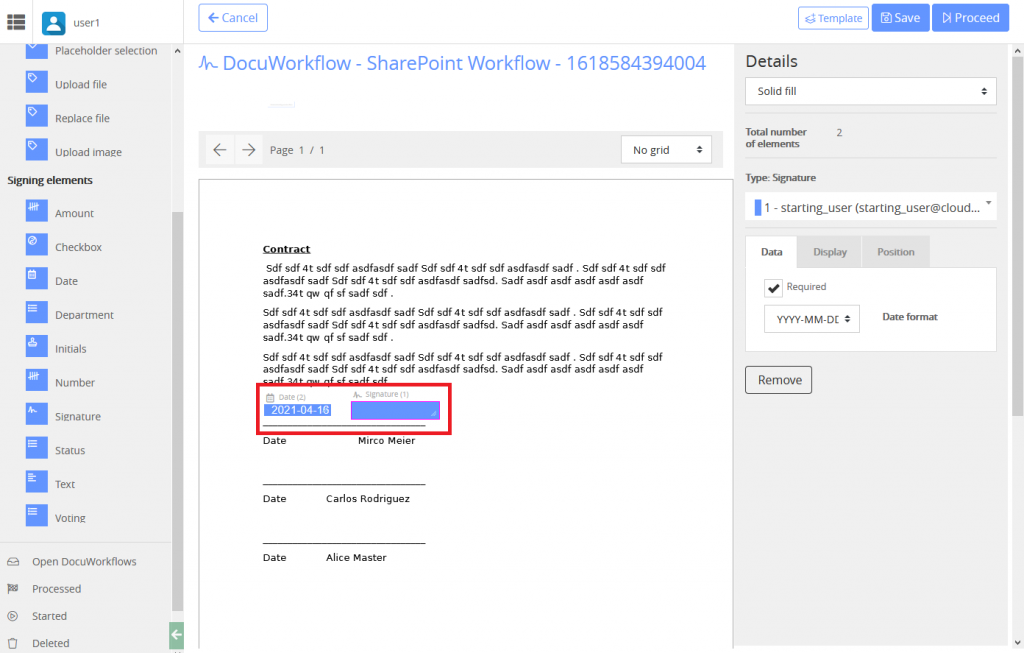 ---
5. Start the workflow

---
6. You can get an overview of all workflows in the Cockpit