Doc Classes for Workflows
You can organize workflow templates using "doc classes". Each template can belong to several "doc classes". Doc classes can be created in tree structures. They are used to provide templates for specific user groups within the company. A wide variety of applications are possible, which use departments, functions, subsidiaries or topic-related doc class structures as a basis.
Procedure for creating doc classes:
In the "DocuWorkflows" cockpit go to e.g. "Templates" and click on the tree structure symbol on the right. Here you can create new "doc classes" or edit existing ones. You can also create sub classes create tree structures.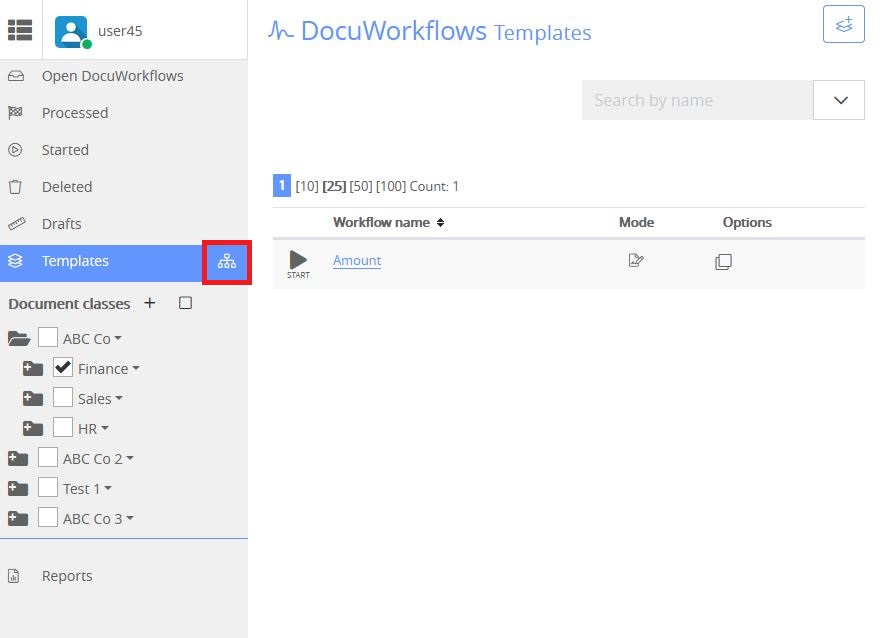 To assign an existing template, click on the "i" under "Templates within a template in the list.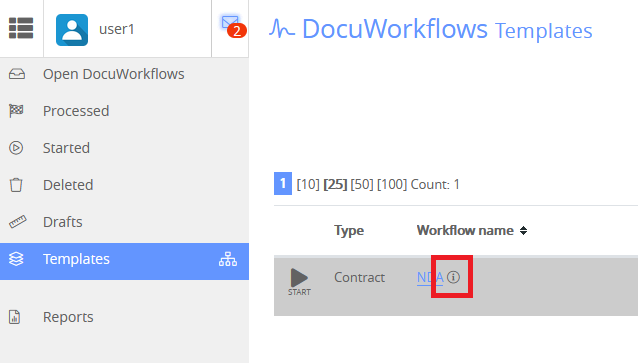 Under the top item "Project information" you can assign doc classes to workflows.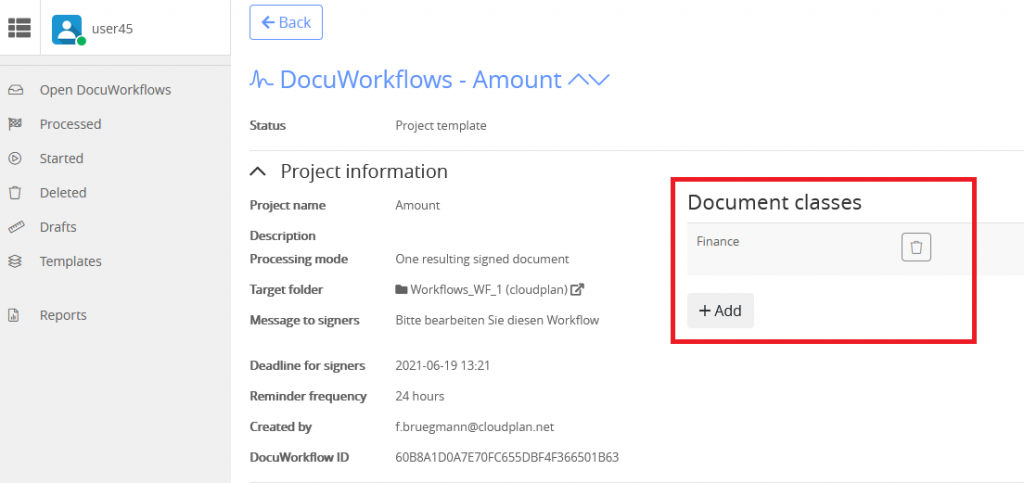 Requirements: You need an Ultimate license for the administration of doc classes. The pure display of the doc classes does not require a specific license.