Setup SharePoint Connector
You can set up a connection to SharePoint online content under the menu item "Profile Settings" / Connectors.
Select "Add". The "Name" is freely selectable, e.g. "SharePoint1". You copy the storage URL from your browser when you have selected your top SharePoint root folder. Only the part of the URL that points to the main page may be used. Example: the URL in the browser is: "https://cplan1.sharepoint.com/sites/Team3/Freiggende%20Dokumente/Forms/AllItems.aspx" You then copy "https://cplan1.sharepoint.com/sites/Team3 ". Follow the questions about the content folder you need to choose.
From now on you can access your Sharepoint content within cloudplan. If desired, select a standard folder for workflows, which can also be a Sharepoint folder (menu: Profile Settings / Folder / Default Folder.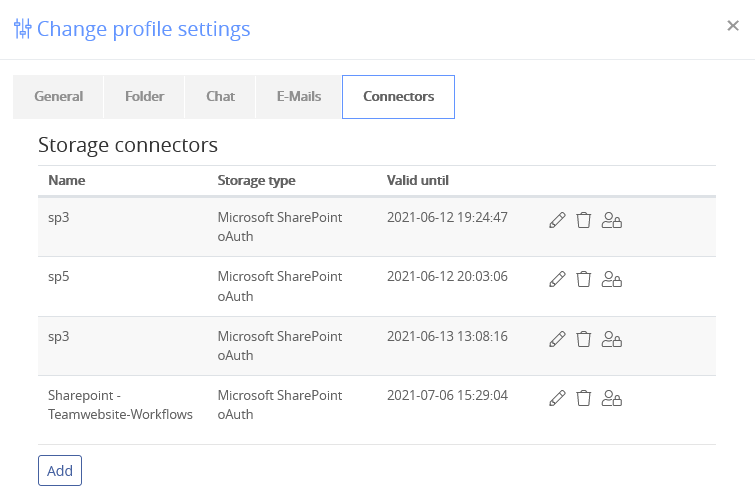 Use this part of the URL for the connector: