Azure Endpoint Manager configuration for auto installation
As an administrator of an enterprise network, it is advantageous to distribute software on the client computers of your company without user interaction. You can install the cloudplan app using auto distribution software.
In the following, we describe the steps required if you are using Microsoft Azure Endpoint Manager.
Add a new app at https://endpoint.microsoft.com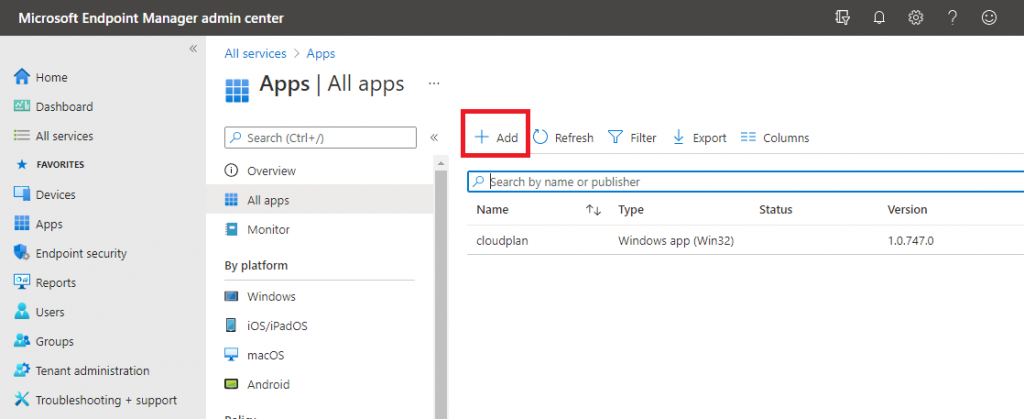 2. Select "Windows app (Win 32)" as "App type"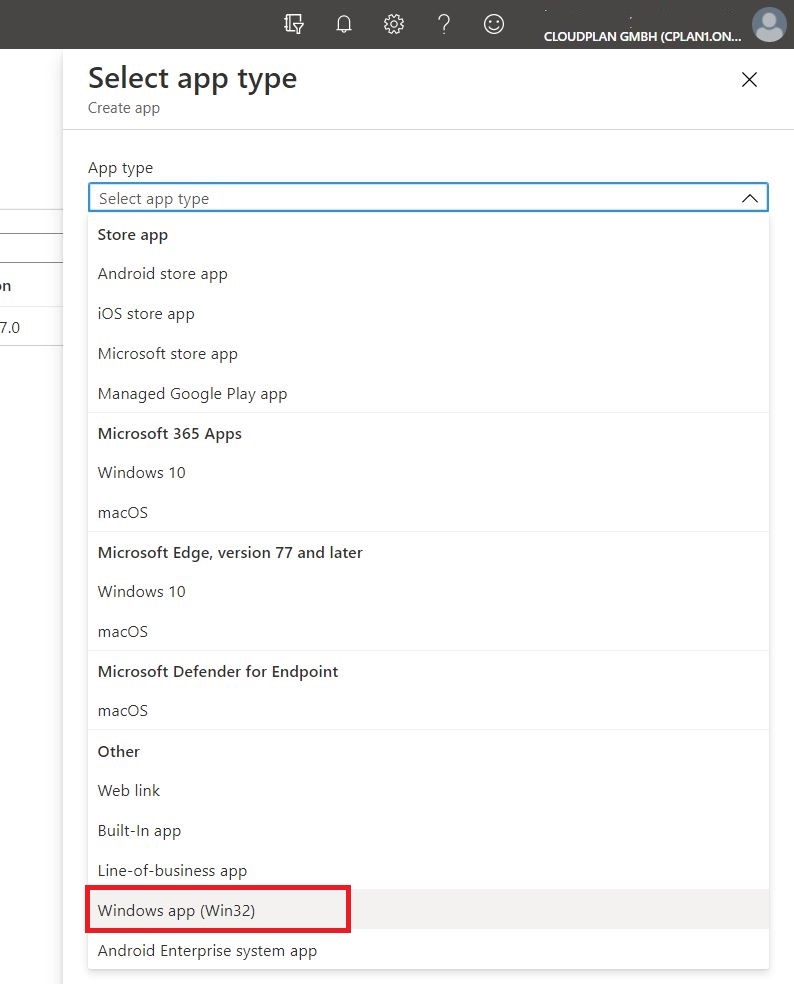 3. Please download the app package file "cloudplan.intunewin" and select the file for the upload.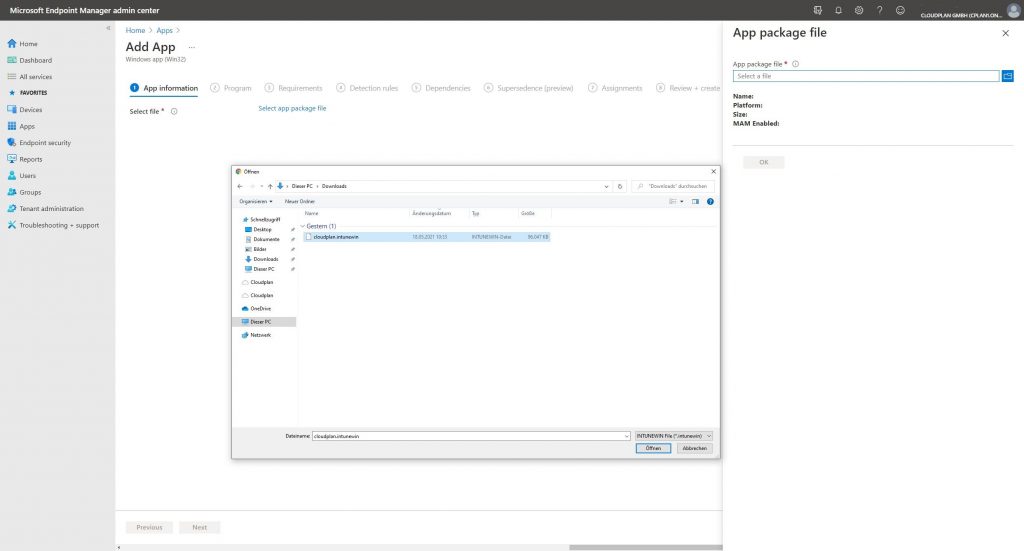 4. Please add information to any app. The field contents are already filled in. We recommend adding the value "cloudplan" for the "Publisher" field.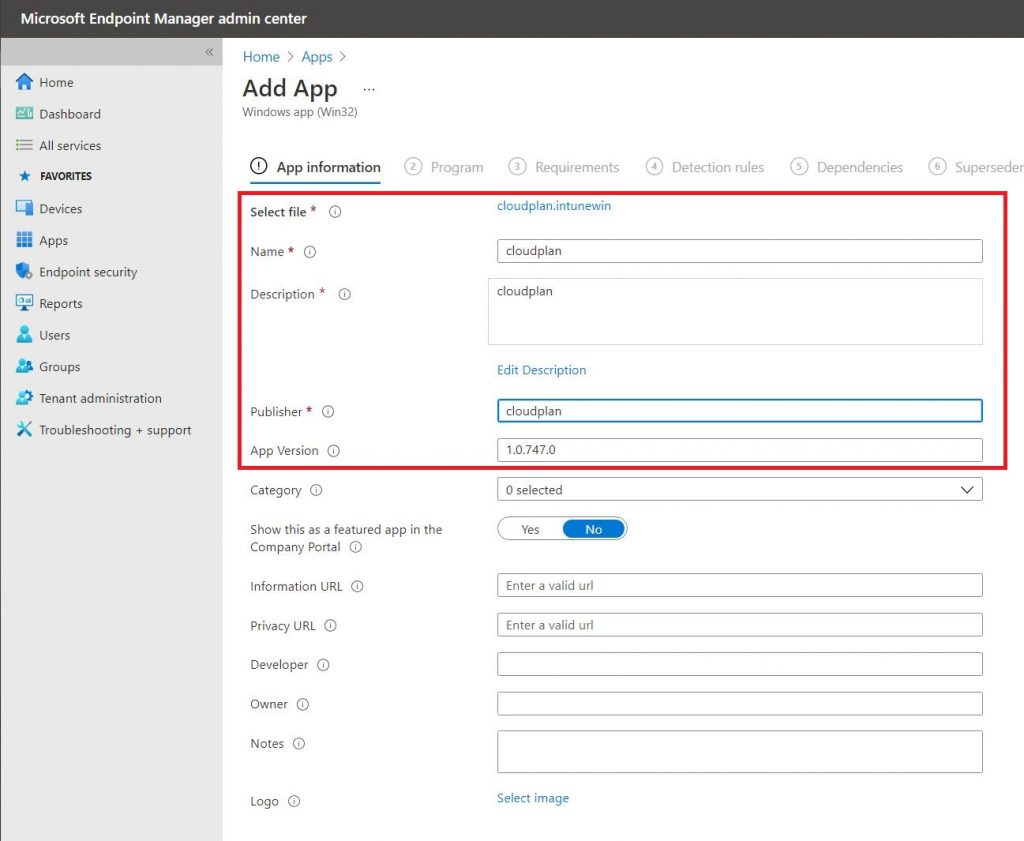 5. No new content has to be added here; the pre-filled values can be adopted.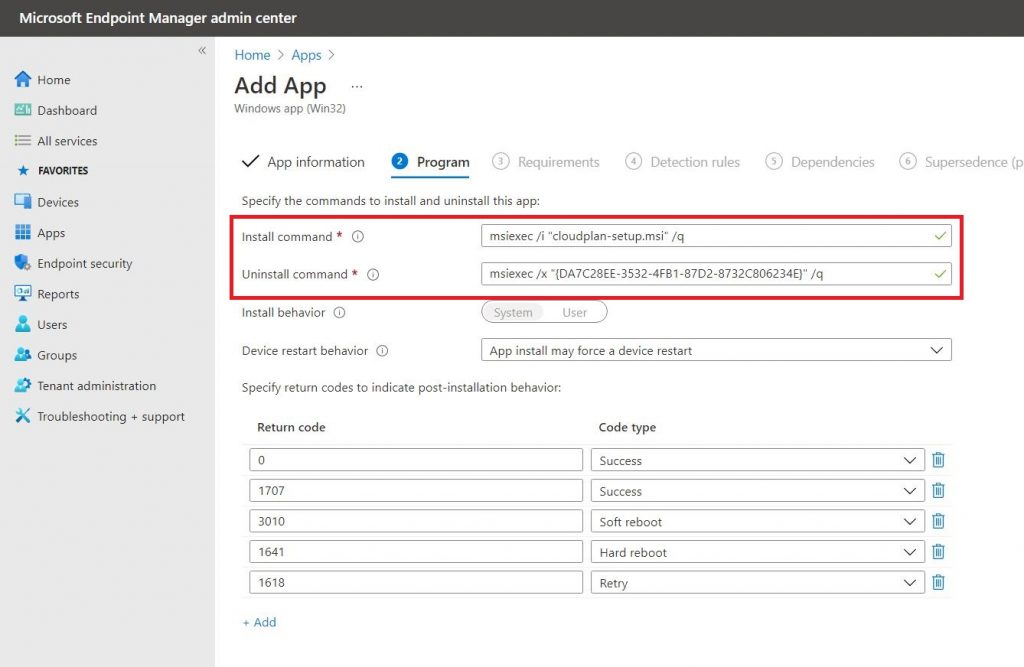 6. In the field "Operating system architecture" select 32 and 64 bit. For "Minimum operating system" select the oldest necessary build version that you are using.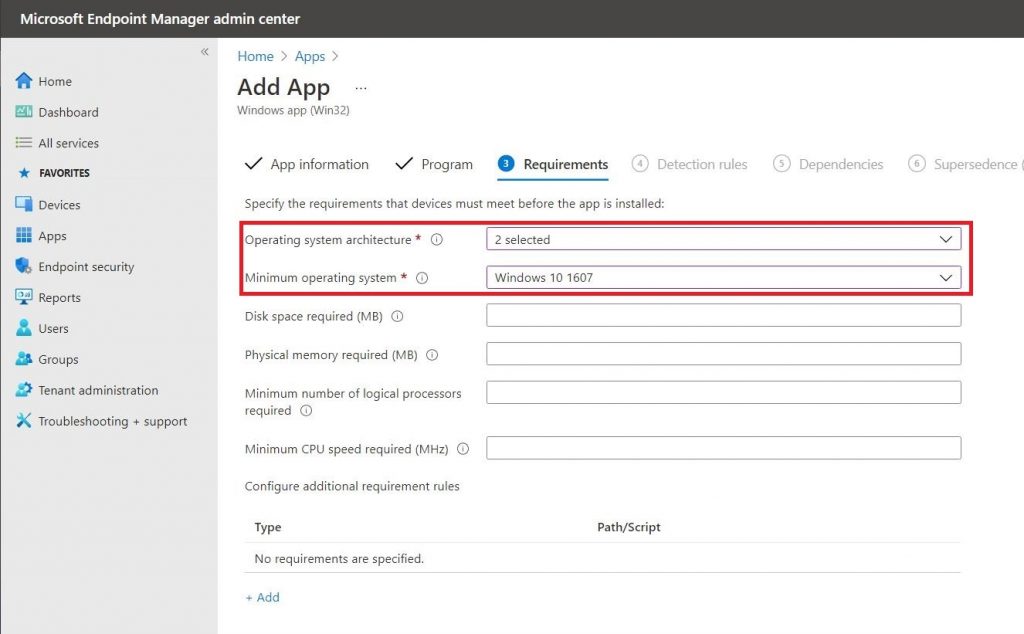 7. A manual "rule" must be added here. Please select "Manual configure detection rule" as "Rule Format". Then add a new rule with "+" and select "msi" as the "Rule type". The product code is already pre-filled and you can continue with the next step.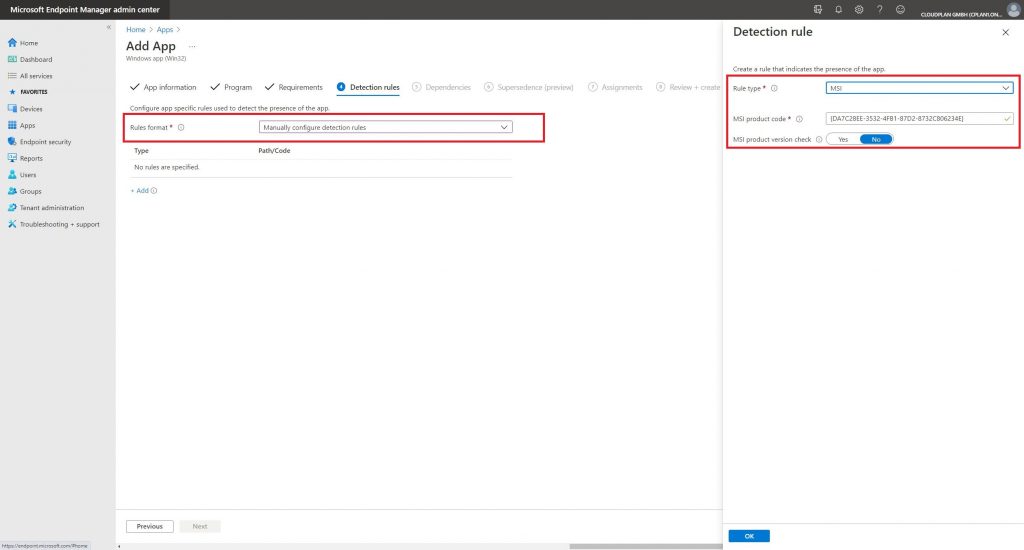 8. Add groups or users as needed, or select "All Devices" to install it on all devices.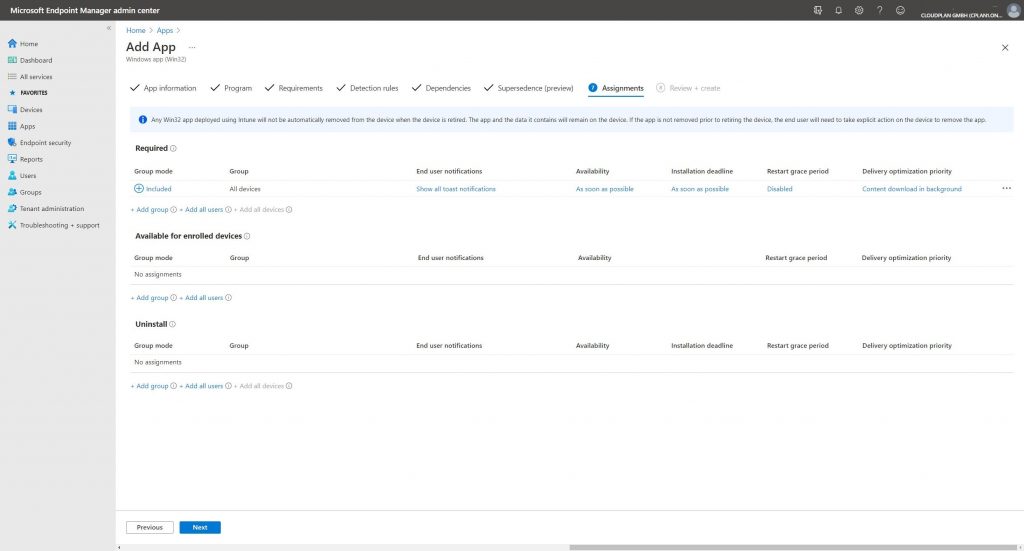 Complete the process after the "Review". Depending on the selected setting, the app will then be installed on the devices.